As your real estate specialist, my team and I are dedicated to providing you with precise market data and modern marketing methods to effectively produce profitable results when you need to sell and buy a home or investment property in Miami. I have the right team in place, driven by technology, and resource tools to work with sellers and buyers to move transactions quickly.
With Avanti Way proprietary technology we can offer sellers, buyers, and investors the most accurate microdata when analyzing an area's market. With our technology, we can demonstrate if an area is a seller's or buyer's market, what is the average price on properties sold and active, the length of time that properties sell for and the absorption rate, the price per square foot on sold and active on residential property, the discount percentage on transactions, where are buyers coming from and much more! This information should be critical to sellers or buyers as it can be an advantage to leveraging negotiations or structuring a deal.
View a short video of Avanti Way's Technology. The 3D Market Analyzer:
In today's world, there is an abundance of information available as well as the number of Realtors in the area. Consumers nowadays are more educated on real estate and its market stats. Realtors are no longer a necessity, instead, consumers can choose any Realtor if they actually need them. However, if consumers use incorrect information and market data or hire the wrong real estate agent when buying or selling a property it can be a lengthy, costly and disappointing experience.
With more than 10 years of real estate practice, I have learned that in my profession one needs to be committed, have continuous training to evolve market trends and specialize to ultimately have a competitive advance and provide a superior service like no other. Therefore, we have streamlined the process of selling and buying to make it easier for our clients. Driven by the passion for Miami's real estate our team specializes in residential and investment transactions.
We aim to exceed our clients' by providing a thorough knowledge of market trends, new age marketing methods, and strong negotiation skills.
I have built a team of industry experts to make sure you have access to local home inspectors, contractors, property managers, lending professionals, accountants, attorneys, title and escrow companies, service providers, and more to provide you with the best service possible from contract to the closing table.
Interested to know more about your market? Looking to get the most value out of your real estate experience? Look no further! Let's get in touch and I will provide you with a market analysis tailored to suit your needs.
Please send me a message for a consultation or contact us on our website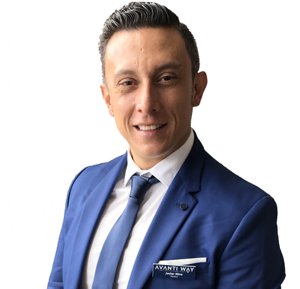 Broker Associate
Avanti Way Realty
C: 305-804-3755 | Messenger
Email: Jnino@avantiway.com
In Search of the Perfect Property? Try our easy to use FAST property search!